RFOX VFOX VALT METAVERSE!
Posted by Martina Meljkuti on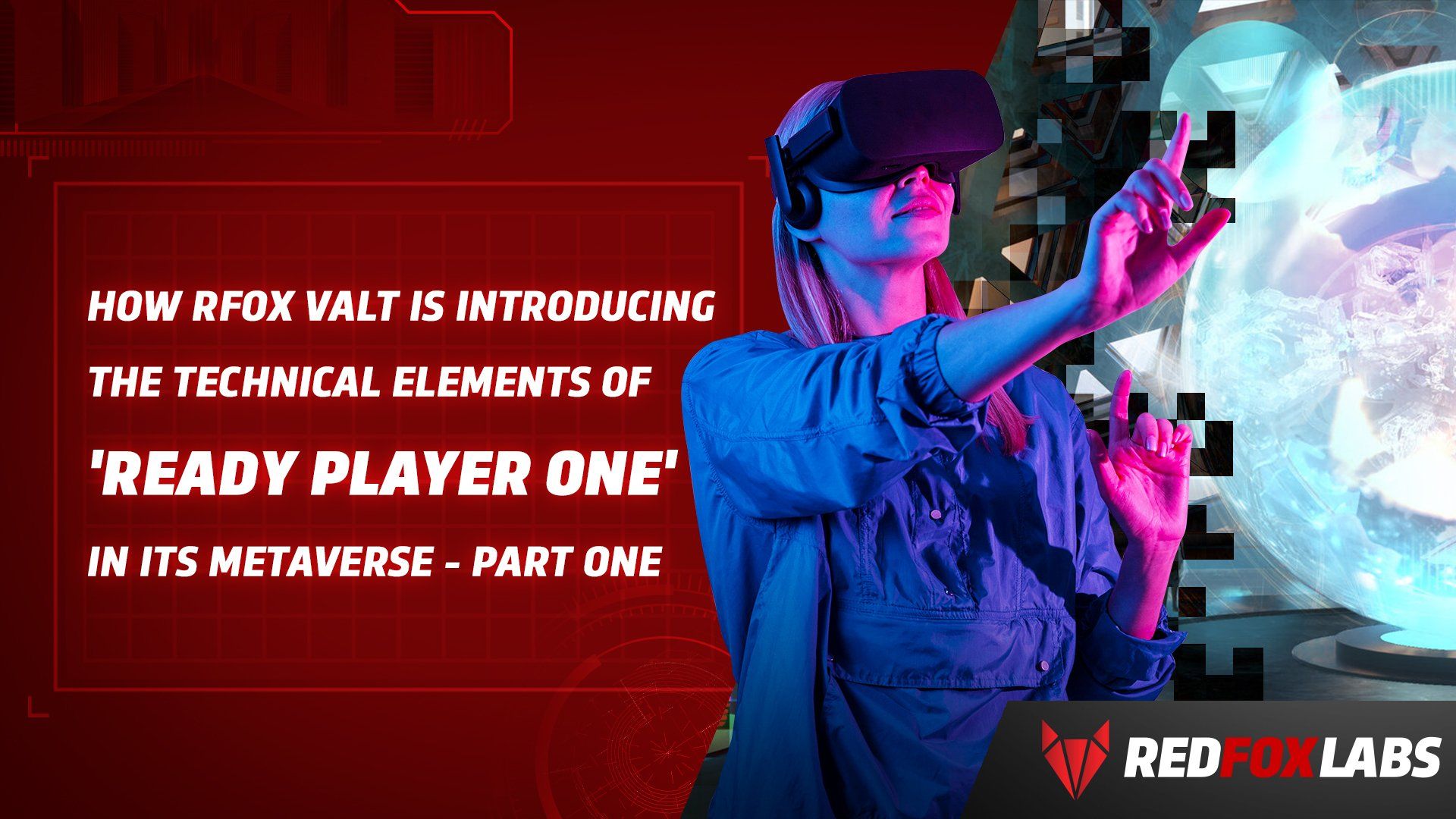 Exciting times for a company that is about to make a positive change to the way the world goes shopping. I am a huge fan of Red Fox Labs and everything they are building; a metaverse that encompasses everything from Digital TV, Retail shopping, gaming, virtual reality/augmented reality and finance and the real kicker for me is that they want to bring this to South East Asia giving the people of these countries the ability to play to earn! 
The ability to play to earn and make more then they can working their daily 9-5 jobs to put food on the table and give them freedom; the freedom which many of us take for granted. For me personally anything that brings a change to world and creates more equality is something I can get behind; knowledge is power and knowledge is freedom. 
The Red Fox brand encompasses a big integrated system of companies, take a look at how they integrated below :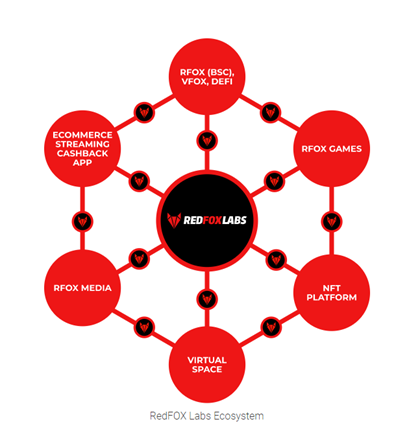 Currently Red Fox is building the backbone, the framework to allow people to create their own shops. Just like Shopify has simplified the creation of online shopping for new retailers with relatively little coding experience Red Fox aims to create a plug and play system to allow people to create their own shops in VR. 
 Here is a sneak peek of a Red Fox Labs shop in early production:
Red Fox Token ($RFOX):
This is the primary token used to power the entire ecosystem all transactions and all VALT sales will course through RFOX; the team are building a system whereby any transaction that occurs in the metaverse/media arm or NFT marketplace will course through RFOX however, will be unbeknown to whoever is making the transaction. People will be buying and selling products in the Red Fox Metaverse etc using their credit cards/ local currencies etc without realising they are using the blockchain to process the transactions. 
 VFOX ($VFOX)
 VFOX will be used for distribution of all the rewards within the VALT. 
If you haven't tried VR yet i suggest you give it a go - i believe it will be the next wave of change/ a way to blend borders a paradigm shift in the way that we think and live our lives. From the redfoxlabs.io website 
"It (VFOX) differs from the RFOX token yet benefits from its continued usage as all rewards are generated as a direct result of the RFOX usage and paid to VFOX holders in the form of RFOX.
Very importantly, all VFOX holders will receive a percentage of all sales that go through the RFOX VALT, including the global platform and the subsequent country VALTs that will follow in the future."
TOKENOMICS explained:
What's in store for the near future:
RFOX games is due to be launched at the end of the month of August:
The final beta stages of testing are underway, basically load testing to make sure the app and game can handle a large numbers of users at the same time. This is huge for RFOX holders as this means we will start to see revenue being generated for the RFOX token and the ability to use all the KOGS that have been collected and sitting in our WAX wallets. 
They will also be celebrating this milestone with the release of the BAD DAYS KOGS series which is a tribute to Marvel/X-Men legend and creator Stan Lee. Find out more information here: 
  Also for a bit of fun here is the original Bad Bays series:
The Valt land sale!
The Callinova quarter will be the first quarter to be released with 25 plots of land going on sale. The land auction is scheduled to go ahead on the 14th of September 2021 and will run for a total of 72 hours per shop with a staggered release. The shops will initially go on auction for $5000 USD worth $RFOX each and expected to sell for much much more as some marquee clients are being announced. 
The Callinova quarter will be based on art (I'm speculating an integration of their NFT platform) and hence called the art quarter: 
"The word Callinova is a combination of "Calli" – meaning Calligraphy (a form of artistic writing) + Callisto (a Jupiter moon, which will be explained shortly) + Beautiful or Lovely and "nova"- meaning Supernova (a star that has exploded showing a sudden increase in brightness). Combined, we end up with an artistic explosion of brightness, which we think is perfect for the art-based quarter."
The metaverse will also employ Quartermasters which will be responsible for overseeing everything that happens in the quarter and to make sure shops are running smoothly - you can apply to be a quartermaster here: 
https://www.redfoxlabs.io/vroooom-weekly-blog-no-4
Red Fox Media
RFOX media is due to be released early September; this will see the partnership with Miss Philippines realised. When Red Fox Labs acquired MyMedia they also inherited their 11M fans; If only a small amount of fans used the metaverse or RFOX media to transact that would result in a huge windfall for the RFOX ecosystem.
---
Share this post
---
---